29 Nov 2021 | News
Xmas Fitness Rituals 2021(for Adults)
HO! HO! HO!
❄️Christmas is coming????! It's time for party!!❄️
Want a crazy party, but afraid of overeating
AlphaStep ☃️ "Xmas Fitness Rituals 2021"☃️ is the solution for you!
????We have a workshop to teach you how to eat healthily. We also have programmes that you are able to do the workout with our professional fitness trainer for fat burn and muscle build.
Joining our ☃️"Xmas Fitness Rituals 2021"☃️ , you can also take our Mystery Challenges to win BIG prize????????!!
What a you waiting for? ⏩ Enrol now and enjoy your lovely Chirstmas party
Message us (852) 6368 1045 for more information.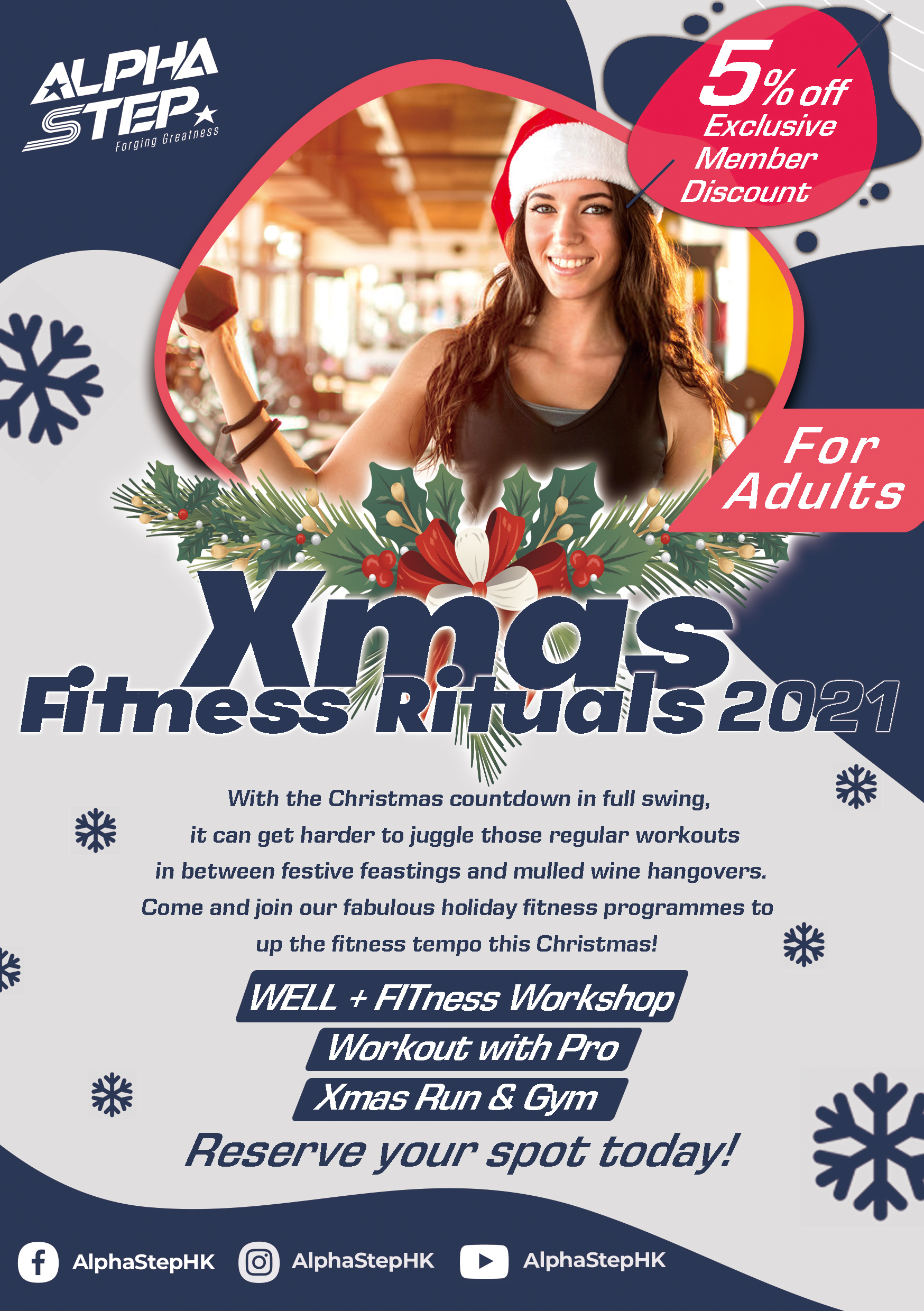 ---