01 Nov 2021 | News
Before School Fitness Club
Breaking News!!!
We have a New Course for kids to have a great start for the day!
Our New Course, "Before School Fitness Club", is to enable your kids to be mentally prepared for school.
According to many researches and studies, exercise before studying can promote brain functions, and allow better retention and memory. Also, this course encourages healthy lifestyle and helps your kids to develop a healthier daily routine, and increases their focus and energy level at school!!!
Feel free to contact us for more details on "Before School Fitness Club"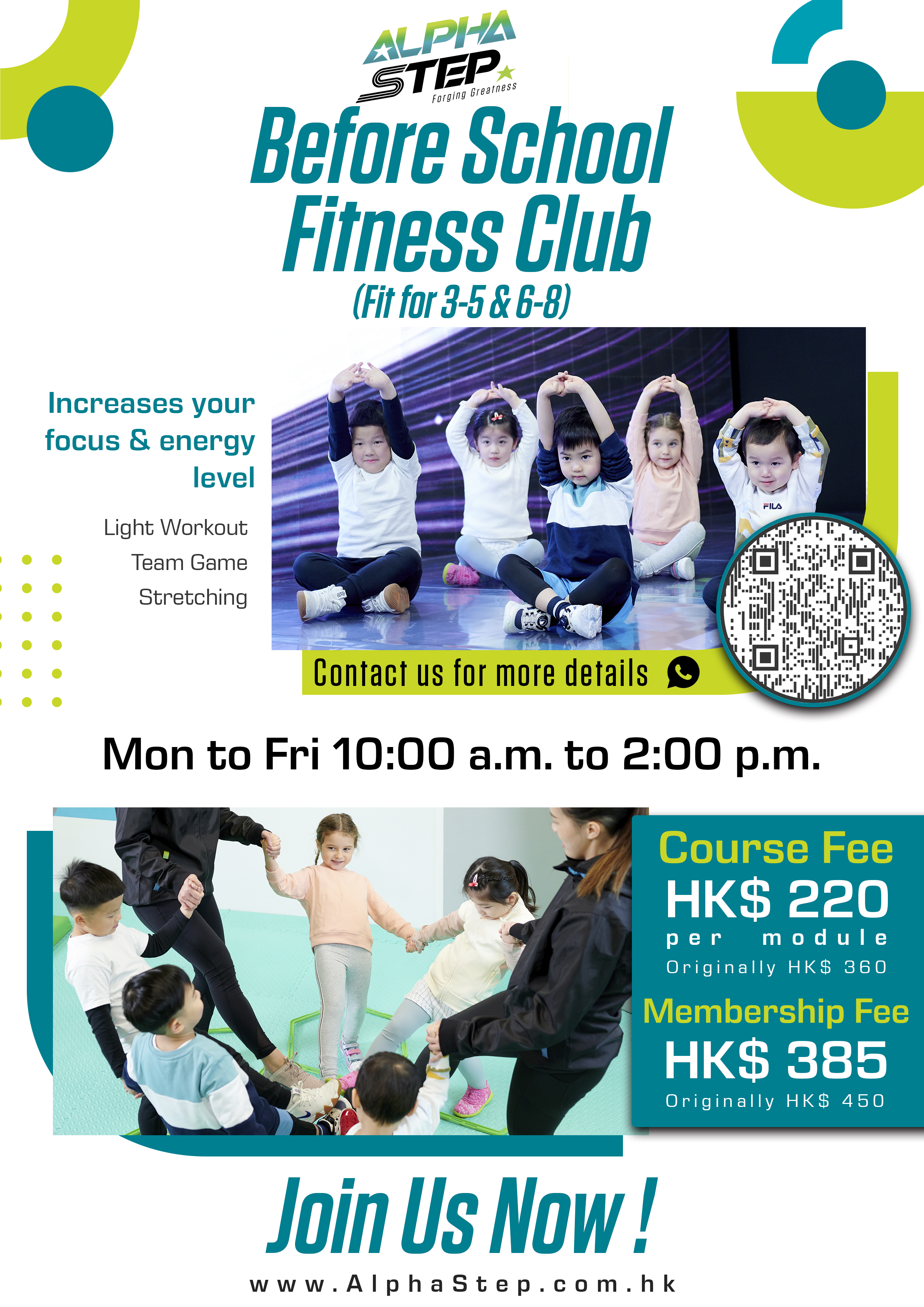 ---